Princess Diana was arguably the most famous woman in the world. It only makes sense that she would be pals with Freddie Mercury when they were both still alive. It's widely rumored that the friends spent an adventurous night out together one evening that's gone down in the record books as a legendary occasion. Read on to learn more about Diana's friendship with Freddie Mercury.
Was Princess Diana friends with Freddie Mercury?
So, were the two famous individuals really friends? Queen's frontman Freddie Mercury was a famous superstar that definitely called Princess Diana a friend. They became close in the mid-1980s, and are even rumored to have spent a night out at a London gay pub together.
Princess Diana spent a wild night out with Freddie Mercury
The pair would enter a gay pub together in the 1980s with Diana dressed as a man. A comedian and actress, Cleo Rocos, shared details about the encounter in her book The Power of Positive Drinking. Rocos said that Princess Diana actually looked like "a rather eccentrically dressed gay male model" that night.
The two were apparently sipping champagne while watching the Golden Girls along with Rocos and Kenny Everett, who was also a comedian. Princess Diana inquired about the group's plans that evening, to which Mercury explained that they were going to go to a gay pub and Diana ended up tagging along.
Diana was dressed as a man in disguise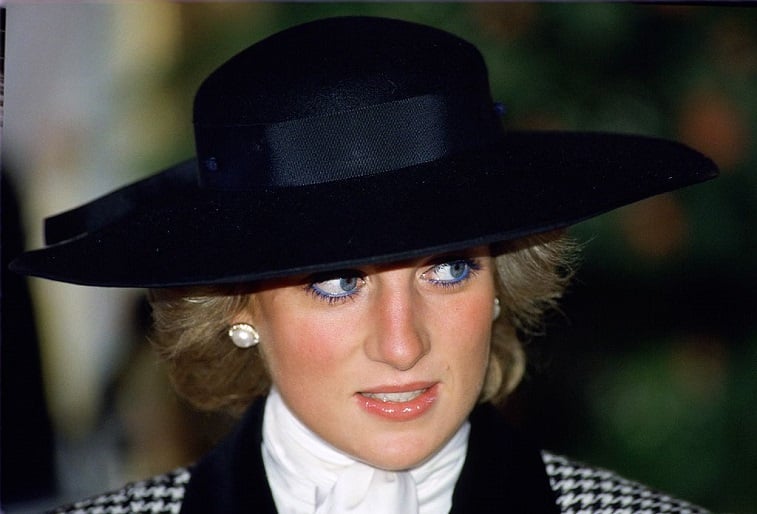 Everett decided to dress Diana in a military jacket, sunglasses, and even a leather cap to disguise her completely. Mercury really loved the idea and commented on Diana going to the bar. "Freddie said, 'Go on, let the girl have some fun.' […] Scrutinising her in the half light, we decided that the most famous icon of the modern world might just – just – pass for a rather eccentrically dressed gay male model…" Rocos wrote.
They ventured out to The Royal Vauxhall Tavern, which was full to the brim with people. Princess Diana was still not recognized, even with her famous companions. They all ordered drinks but only spent 20 minutes there before departing. It must have thrilled Diana to be out among people and not be recognized as the Princess of Wales for the first time in years.
Princess Diana ordered a drink and left
"Diana and Freddie were giggling, but she did order a whitewine and a beer. Once the transaction was completed, we looked at one another,united in our triumphant quest," wrote Rocos. "We did it!"
The group thought that Diana would of course be recognizedat some point, but it never happened. "When we walked in… we felt she wasobviously Princess Diana and would be discovered at any minute. But people justseemed to blank her. She sort of disappeared. But she loved it," she wrote.
Princess Diana and Freddie Mercury remained friends until he died in 1991 from AIDS. Everett would also die from the disease. Princess Diana didn't last long after and would die in 1997 in a tragic car accident. The legacy she left behind is carried on by her children and all the media attention she received.
Source: Read Full Article