Fans who haven't been keeping up with Aaron Lewis from Staindwould find him unrecognizablenow. The 47-year-old musician is well known as the lead singer andguitarist from the alternative rock band Staind, which peakedin popularity in 2000 when the hit single "Outside" climbed the national charts.All at once, Staind and Aaron Lewis were part of the mainstream conversation.
But like so many other bands that came before them, Staind went through plenty of ups and downs even after they got super popular. The band started in 1995 and while they're still technically together, they've been on an official hiatus since 2018. Their work and status have been mostly sporadic since the release of their self-titled album in 2011.
In the meantime, lead singer Aaron Lewis struck out on hisown. But one thing that's totally different about his solo career? He's making hismark in the countrymusic genre now.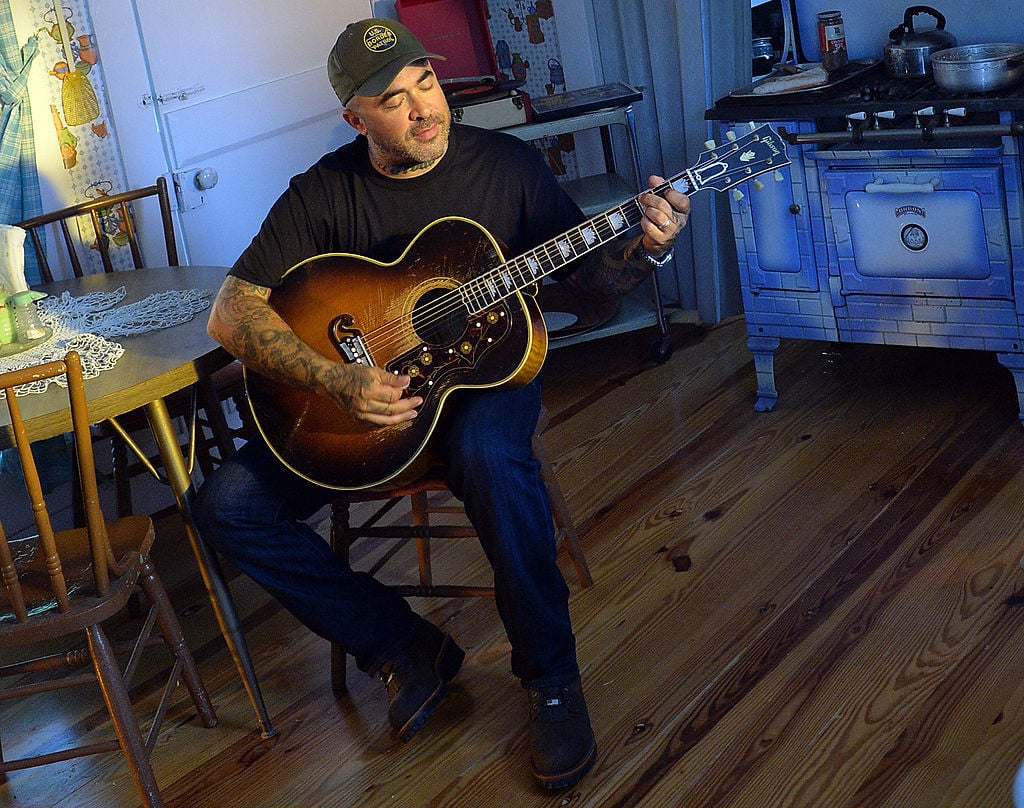 Why did Aaron Lewis go country?
Anyone familiar with Staind knows that they're much morehardcore than those catchy hits you heard on the radio like "It's Been Awhile"and "So Far Away." In the alternative music world, they leaned more towardhard rock than easy-listening indie tunes.
That's part of what made it so shocking when Aaron Lewis announced his intention to go full-scale country. His first country music EP was called Town Line and included the single "Country Boy," which was self-explanatory enough.
The lyrics included phrases such as "I still live in the sticks where you wouldn't go/In a town of twelve hundred off an old dirt road/And a country boy is all I'll ever be."
And with that, a new persona was born. Lewis released hisfirst solo album called The Road in 2012. The single "Endless Summer" made it ontothe country charts.
Staind is coming back together to play some old favorites
Even though he made a total genre switch mid-career, Aaron Lewisstill pays homage to his badass roots. With a guitar strap embroided with "AFL"(which stands for Aaaron F*cking Lewis) and a body covered in tattoos, he's no vanillacountry star. He's his own version of one.
Now Aaron Lewis and Staind fans are getting excited about the prospect of Staind playing together again at a festival this fall.
"I needed the break. I definitely needed that break, and that break turned into these avenues. The break went long enough to where I wouldn't mind getting out there onstage with Staind and playing some songs that we all wrote together a long time ago," Lewis said of the reunion.
But he also cautioned fans not to expectthe band to record anything new. "I think that if we were to go intothe studio and do anything, it would be pretty brutal. It would be continuingback to how heavy we were to begin with," Lewis explained.
"When 'It's Been Awhile' and 'Outside' and 'So FarAway' and songs like that, that were radio songs, [it] confused everything,cause if you came and saw us at a show, the show was a hell of a lot heavierthan most of the songs that you would hear on the radio. I would have to saythat it would be going back in the direction of just heavy… I think I've gotsome pent-up stuff that would probably flow out quite nicely over some of [guitaristMike Mushok's] heavy riffs."
Sounds like AFL is content to stay mostly country for now,and we're just fine with that.
Source: Read Full Article