Jimin is BTS' "Resident Prince Charming," appearing on solo songs like "Filter" and "Intro: Serendipity." He also recently created an individual Instagram account, as did BTS members RM, Suga, J-Hope, Jin, V, and Jungkook.
Here's what we know about the meaning behind Jimin's Instagram username.
The BTS members created individual Instagram accounts
BTS is smooth like "Butter," earning several Grammy nominations and millions of streams on their original music. This K-pop group is also known for its accessibility to fans, appearing in live streams and the RUN BTS variety show.
When it comes to social media, the BTS members have a group Twitter account and a group TikTok account. The "Permission to Dance" singers even earned the Billboard Music Award for "Top Social Artist" three years in a row.
Additionally, this K-pop group has an official Instagram account, predominately used to post promotional material. As of 2021, each of the seven BTS members created individual Instagram accounts. That includes the singer behind "Filter" from Map of the Soul: 7, Jimin.
Does Park Jimin have Instagram? What is Jimin's Instagram username?
Jimin's Instagram account username is @j.m, which is a reference to the letters in his name "Jimin." Unlike members like J-Hope and RM, Jimin has been selective with his posts on this social media platform. 
His first picture, a black and white solo picture with "#Jimin" as the caption, earned over 14 million likes from ARMYs. The second picture Jimin posted was from BTS' Permission to Dance on Stage residency in Los Angeles.
The account has earned over 23 million followers since its creation in December 2021, making him one of the most popular accounts of the seven BTS members. Jimin also updates fans thanks to the group's shared Twitter account.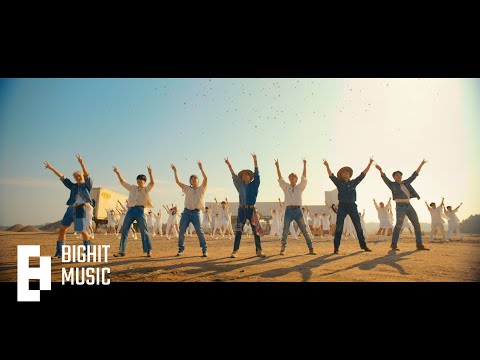 What are the Instagram usernames of the other BTS members?
Other members chose unique usernames when creating their original Instagram accounts. That includes BTS' J-Hope, whose username is @uarmyhope, a nod to the rapper's stage name and the BTS fan base — ARMY.
Jungkook's Instagram username is the English alphabet with an underscore in the place of two letters (@abcdefghi__lmnopqrstuvwxyz). The two missing letters are "JK," which is Jungkook's alternative stage name.
These individual accounts come at a perfect time for ARMYs, as this group recently began their extended vacation. This is the first time these artists will spend the holidays with their families since their debut, with the BTS members sharing a glimpse into their brief hiatus with their Instagram stories and posts.
BTS members also host V Live streams periodically, in addition to chatting with fans on the artist-to-fan communication platform Weverse. Recently, Jimin made a cameo in V's live stream, talking about his hair before deciding he had nothing else to update fans about.
Source: Read Full Article