Liquid Death returns to Governors Ball in 2022, making it the festival's weird canned water of choice for the second year in a row. Here's what we know about other drink options at New York City's music festival.
What is Liquid Death and why it is everywhere at New York City's Governors Ball Music Festival
For fans looking to stay hydrated at Governors Ball Music Festival, look no further than Liquid Death — a canned water available throughout the park, typically in a white container with a gold lid and the tagline "drinking water from the alps."
The can may look deceivingly like beer. Rest assured — Liquid Death is, in fact, just water. There are still and sparkling options available throughout the music festival. Governors Ball cited environmental concerns with plastic water bottles as the main reason for the partnership. 
This also wouldn't be the first year Liquid Death became available at this 3-day event. Attendees at Governors Ball 2021 also cooled down with water from the long aluminum cans. According to Insider, a can of Liquid Death cost $5 at last year's music festival.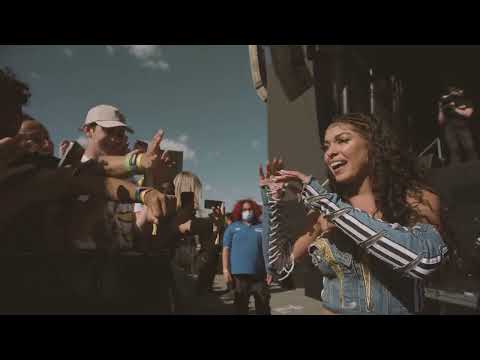 What are the alcoholic and non-alcoholic drink options at Governors Ball?
Aside from Liquid Death, there are plenty of food and beverage options at this event. The festival specifically highlights the best of New York City's eateries (as well as some fan-favorite chain restaurants).
Attendees run on Dunkin' for this music festival, with the option to stop by "the Dunkin' activation" to grab a coffee in between performers. A press release also mentions music fans can "cool off with a Matcha lemonade from MatchaBar, or a fresh pressed offering from John's Juice."
Bud Light, Bud Light Seltzer, Blue Point, Summer Water Rosé, Aperol Spritz, Whale Hello There, and JuneShine Hard Kombucha are among the alcoholic options at this year's Gov Ball.
Attendees can bring two factory sealed bottles of water into the venue. However, outside food and already opened waters are not allowed. Fans are encouraged to bring reusable water bottles, with several water stations available throughout the festival grounds at Citi Field.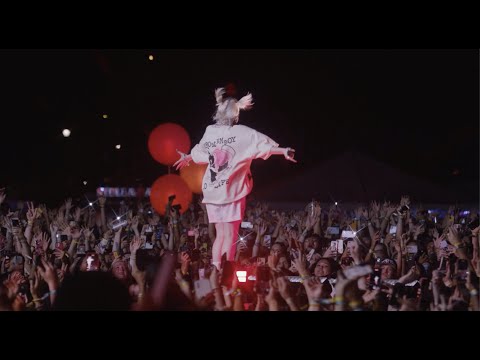 Liquid Death is also the canned water option for Austin City Limits
Liquid Death has a confusing, semi-viral history in the music community, with several venues and artists specifically opting for the plastic-free water option. Austin City Limits also sells the canned water over other brands.
According to Eater, "in 2020, the company collaborated with members of bands like Alkaline Trio, Anti-Flag, and Rise Against to make a full-length punk album inspired by comments left by Liquid Death 'haters,' complete with tracks with titles like 'Rather Murder Myself' and 'Liquid Lame-O.'"
Some Reddit users also shared their thoughts on the unique water company, with one person writing, "​​I like the sparkling version occasionally, has a slight beer taste to it. Or maybe that's the can."
"I would stick to tap water in a reusable bottle, but in a pinch I would recommend Liquid Death over any other bottled/canned water," another Reddit user said. To learn more about Governors Ball Music Festival and to purchase tickets, visit their website. 
Source: Read Full Article