BTS' V is a dancer, singer, photographer, and dog owner. It's typical for ARMYs to celebrate his birthday by listening to songs like "Stigma" and "Intro: Singularity." This year, V also received birthday well wishes from the "Juice" singer (and his friend) Lizzo.
BTS' V's birthday is on Dec. 30
V performs on BTS songs like "Permission to Dance," "Butter," and "Dynamite." As a member of the vocal line, V sings "The Truth Untold" and "00:00 (Zero O'Clock)." The artist also took on the role of the creative director for Be (Deluxe Edition) and released solo songs. Born in 1995, V, real name Kim Taehyung, celebrated his birthday on Dec. 30.
Of course, ARMYs across the globe shared their love for this musician, creating billboards in the world's biggest cities and streaming songs like "Snow Flower" and "Winter Bear." Even some BTS members shared their well-wishes with the "Stigma" singer.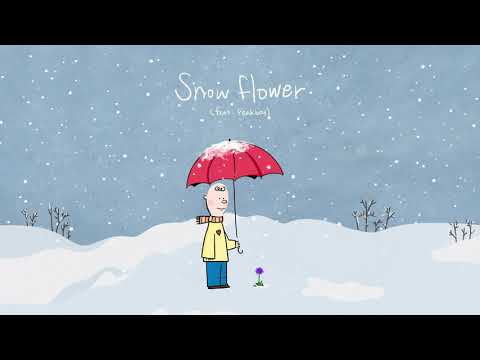 The BTS members shared birthday wishes with V
While the BTS members sometimes celebrate birthdays in person, they post well-wishes on their shared Twitter account. V's 2021 birthday was no different, with other members of the K-pop group publishing silly pictures they accumulated over the years.
After testing positive for COVID-19, Suga shared that he virtually wished the vocalist a happy birthday. RM and Jimin, in addition to sharing pictures of V, captioned their tweets similarly: "My love. Happy Birthday, bro."
J-Hope posted pictures of V to his Instagram story. V quickly reposted the personal photos to his individual Instagram story. (The artist previously broke Instagram records, especially with iconic stories of himself and his dog Yeontan.)
Lizzo wished V a happy birthday during December 2021
Some celebrity ARMYs shared their well-wishes with the "Snow Flower" singer. Lizzo tweeted fanmade artwork of her and V while writing, "#HAPPYVDAY somebody made this, and it's soooo cute! Happy bday V."
Lizzo often shares her love and support for V and Jimin, both of which attended a Harry Styles concert in Los Angeles along with the "Truth Hurts" singer. Lizzo even sported a "Vmin" shirt while recording a live cover of BTS' "Butter."
"I do like BTS," Lizzo said, according to Koreaboo. "My sister loves BTS. My sister is an ARMY, and she introduced me to BTS. I think they're extremely talented. It's mindblowing, and funny when you really get to know everyone's individual personalities."
"I love Jimin," she continued. "I think Jimin is hilarious and like, fierce and beautiful."
This friendship is mutual. When V created his individual Instagram account, he posted a video of himself and Lizzo jamming out to "Treat People With Kindness," captioning it "I think the mood is crazy."
BTS' Jin also celebrated a birthday in December 2021. Some ARMYs shared their well wishes during the Permission to Dance on Stage concert, creating moon-shaped boxes for their ARMY bombs.
Source: Read Full Article