Miranda Cosgrove is a longtime Nickelodeon starlet. Before beginning her solo acting career, Cosgrove guest starred in multiple Nickelodeon shows, including "Zoey 101" with Jamie Lynn Spears and "Unfabulous" with Emma Roberts. But Cosgrove struck gold with her role as the young, sneaky little sister, Megan Parker, in the Nickelodeon television hit "Drake and Josh." Of course, "Drake and Josh" is not her only success —she later starred in her hit show "iCarly," which showcased her as a young web show host named Carly. The show's storyline centered on how Carly coped with newfound stardom when her web show went viral.
The same story could almost be said for Cosgrove — while playing Carly, Cosgrove was a star by simultaneously becoming a musician and dropping multiple songs and even an album during her run on the show.
Now, with Miranda Cosgrove currently reprising her role as the web star in the newly released "iCarly" reboot, it's fair to wonder whether Cosgrove will also reprise her music career. Here's what we found out.
Miranda Cosgrove has a long history in the music biz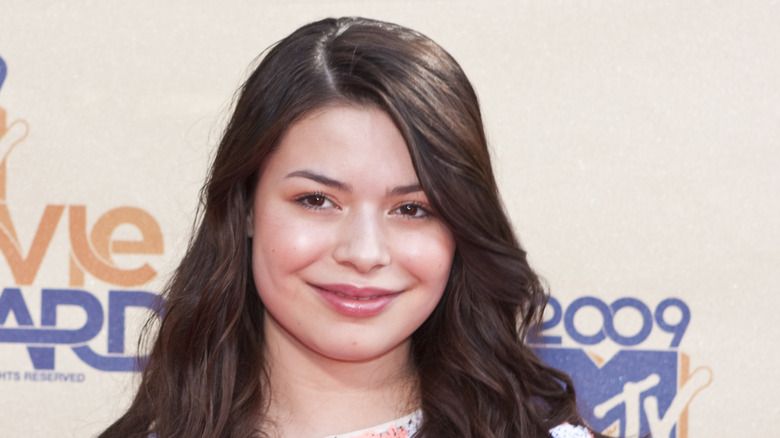 Miranda Cosgrove began making music in 2008 during her stint on "iCarly," singing the show's introductory theme song, "Leave It All To Me," which featured her former co-star Drake Bell. The tune became a hit song, reaching number 100 on the Billboard charts.
Following the success of the theme song, the "iCarly" soundtrack got released in 2008, with Cosgrove singing multiple songs. The album featured other songs and musicians, including Sean Kingston and even her co-star Drake Bell. Following the "iCarly" album, Cosgrove broke into the industry as a solo artist in 2009 with her debut EP "About You Now." Cosgrove then continued her singing career with her debut album "Sparks Fly" in 2010. The album contained the hit lead single "Kissin U" and peaked at No. 8 Non the Billboard 200 charts that year. The success of her debut led Cosgrove to release her second, and subsequently final, EP "High Maintenance." Compared to her former album, Cosgrove only reached No. 34 on the charts despite working with Avril Lavigne on the single "Dancing Crazy." 
Cosgrove told Billboard about her long music career," I've learned a lot over the years of being in music. In the beginning, I didn't know much. Being in the studio the first time was overwhelming, and it felt like I was in a hurry. It's nice now to be able to sit back a little bit."
Miranda Cosgrove has a lot on her plate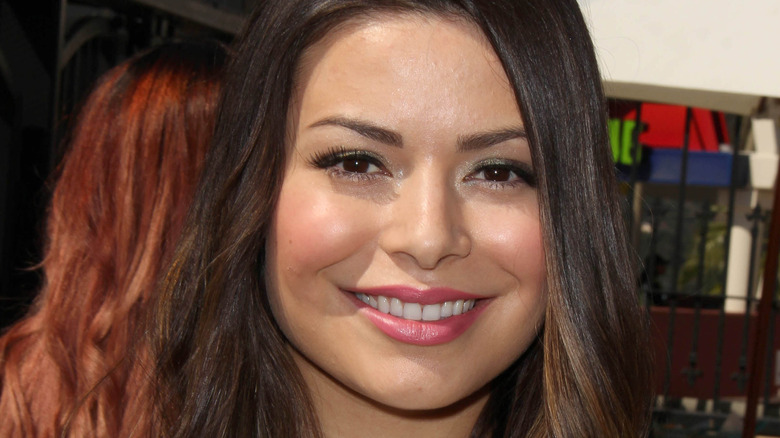 Following the success of her albums, Miranda Cosgrove went on tour to promote her work in 2011. But following that and the end of "iCarly" in 2012, Cosgrove chose to go back to school.
While continuing her acting career, she enrolled at the University of Southern California, where she studied film and psychology. During her time as a student, she even voiced the character of Margo in "Despicable Me." Cosgrove spoke about her time as a student and told ABC News, "College really does help you grow up and figure out who you are. So, it's just helped me grow as a person."
Now that Cosgrove has reprised her role as Carly Shay in the "iCarly" reboot released in June, it might be too soon to see whether Cosgrove will also revive her role as a musician. As of this writing, there are no expected releases of a new Cosgrove pop song, but if there is, we will all be "Dancing Crazy."
Source: Read Full Article