Kiss' Paul Stanley had the opportunity to hire Slash, the future guitarist of Guns N' Roses. Despite liking Slash, Stanley decided not to work with him. Another important guitarist played on Kiss' classic rock album Creatures of the Night.
Kiss' Paul Stanley 'always remembered' Slash of Guns N' Roses
In his autobiography Face the Music: A Life Unmasked, Stanley discussed meeting Slash before the formation of Guns N' Roses. "Another person I spoke to was a really sweet young kid named Saul Hudson," Paul wrote. "He told me his mom had been a seamstress for David Bowie and that his friends called him 'Slash.'" 
Stanley had some misgivings about Slash's age. "He was very well-spoken and engaging, but he seemed really young," Paul recalled. "Finally I asked him how old he was. 'I'll be 17 next month,' he said."
Stanley noted he and Gene Simmons were far older than Slash. "I had turned 30 earlier that year, and Gene was twice this kid's age," Paul said. "'You know,' I said, 'you sound like a great guy, but I think you're too young for this.' I wished him well and always remembered him because he was so nice and unaffected."
Paul Stanley said another famous guitarist performed on 'Creatures of the Night'
Subsequently, Stanley revealed that Slash didn't perform on Creatures of the Night but another rising star did. "In the end, a lot of different people played solos on Creatures of the Night," he recalled. "It was a way to try people out and to see who might fit the feel of a given track. Eddie Van Halen came to the studio one day knowing we were looking for a guitar player."
Stanley told Van Halen that guitarist Steve Farris played on the album's title track. Farris was a member of the rock band Mr. Mister. Mr. Mister is most known for its hits "Broken Wings" and "Kyrie." Van Halen wondered why Farris didn't join Kiss. Stanley replied Farris didn't "fit" with Kiss.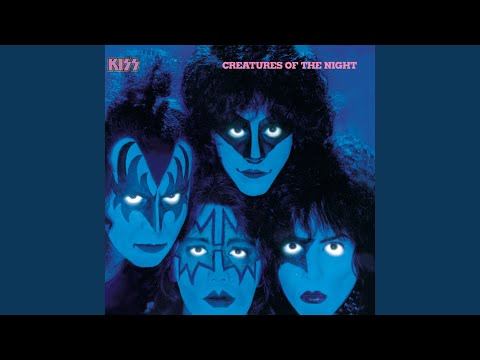 The way the world reacted to Kiss' 'Creatures of the Night'
Creatures of the Night became a minor hit. The album reached No. 45 on the Billboard 200, staying on the chart for 19 weeks. Creatures of the Night produced three singles: the title track, "I Love It Loud," and "Killer." None of the singles from Creatures of the Night hit the Billboard Hot 100.
Creatures of the Night also impacted the chart in the United Kingdom. According to The Official Charts Company, the album hit No. 22 in the U.K., staying on the chart for four weeks. The album's title track peaked at No. 34 there and remained on the chart for four weeks. While Creatures of the Night didn't have any guitar solos by Slash, it still charted in the U.S. and the U.K.
Source: Read Full Article