Madonna was a worldwide superstar by the mid-1990s, with several hit songs to her name. In the mid-'90s, she began the transformation into a renowned actor with her role in the movie musical Evita.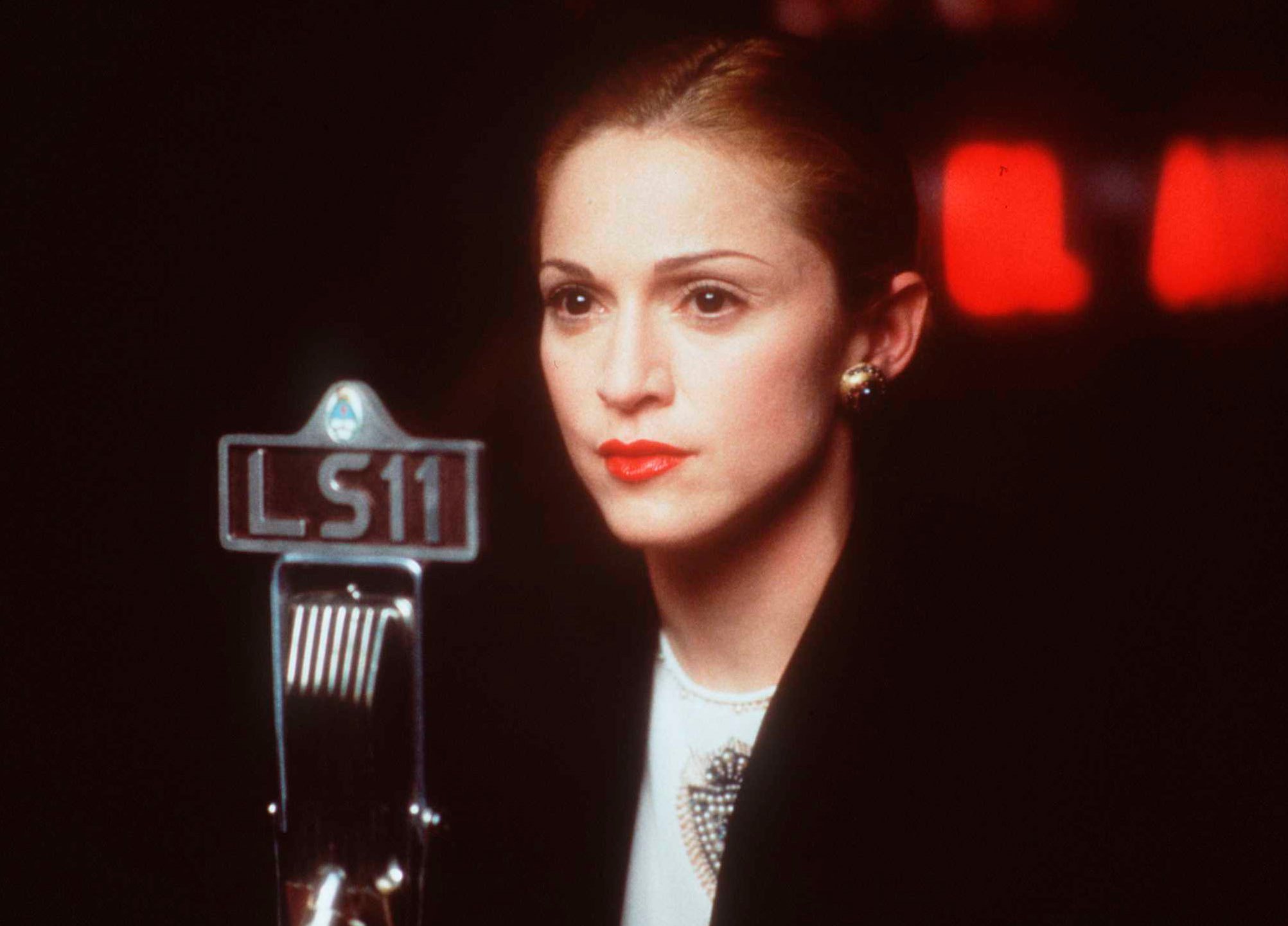 Madonna starred in 'Evita' as Eva Perón
Evita, originally a stage musical written by prolific stage writer Andrew Lloyd Webber, is based on the life story of Eva "Evita" Perón, former First Lady of Argentina. Evita was beloved by Argentinians throughout her life, and Madonna was thrilled to be able to play her.
But she wasn't the first one to be considered for the role; Michelle Pfeiffer, Meryl Streep, and Glenn Close were all being considered to play the iconic first lady. But Madonna was so passionate about Evita's story that she reached out to the film's director, Alan Parker, herself.
She kept a diary of her experiences throughout the process, which were published in Vanity Fair in November 1996, one month before the movie's release.
"I remember sitting down during Christmas of '94 and writing an impassioned letter to the director, Alan Parker, listing the reasons why I was the only one who could portray her, explaining that only I could understand her passion and her pain," she wrote. "I can honestly say that I did not write this letter of my own free will. It was as if some other force drove my hand across the page."
Madonna asked the Argentinian President to film 'Evita' at the Casa Rosada
When she was in Argentina, Madonna had the opportunity to meet with the president at the time, Carlos Menem. She was disappointed because the film crew had been forbidden from filming scenes of the movie — specifically, the showstopper song, "Don't Cry For Me, Argentina," — at the Casa Rosada, the President's official office. In Evita, the First Lady famously sings the song from the balcony of the palace, overlooking a crowd.
"I caught Menem looking at my bra strap, which was showing ever so slightly," she recalled when dealing with Menem. "He continued doing this throughout the evening with his piercing eyes, and when I caught him staring, his eyes stayed with mine."
"We started to talk about reincarnation and God and psychic phenomena and he said he believed in the power of magic," she continued. "He said one always has to have faith in the things that cannot be explained. Like God. And I thought of a line in The Alchemist that goes something like, 'If you want something bad enough the whole earth conspires to help you get it.' And I took a deep breath and said, 'Yes, that's why I believe that you will change your mind and allow us to film on the balcony of the Casa Rosada.'"
"The whole table went quiet and he looked at me for a moment and said, 'Anything is possible,'" she remembered. "My heart was in my shoe."
Madonna was not Argentinians' choice to play Perón
Even though Madonna was lauded for her performance in the movie, some Argentinians were not happy about an American pop star bringing their beloved Evita to life on screen. Madonna looked back on her less-than-warm reception (to put it mildly) reception in Buenos Aires.
"On the drive from the airport I twice saw graffiti painted on the walls that said, EVITA LIVES, GET OUT, MADONNA. How's that for a welcome?" she wrote in her diary. "I have also read in the local newspapers that Alan Parker, Antonio Banderas, who plays Che, and myself have been declared personae non gratae, which is a nice way of saying we are dirty rotten scum."
Source: Read Full Article