Minus their "seasick sort of green" hair, Daisy the Great invaded New York City's Irving Plaza, showcasing fan-favorite tracks and even some to-be-released songs. That includes "Cry in the Mirror," streamable on most music platforms beginning March 11.
'Record Player' band, Daisy the Great, is 'dressing for the thrill like a pill'
Known for songs "Glitter," Friend," and "Dips," Brooklyn-based Daisy the Great features the indie-folk vocals of Kelley Nicole Dugan and Mina Walker.
This band also recorded a new version of "The Record Player Song" with AJR, titled "Record Player." Since its debut, this collaboration earned over 19 million Spotify plays. In January 2022, the band partnered with Hayley Williams' Good Dye Young company, creating limited edition hair dye bundles for fans to experiment with.
In March 2022, this band took to the stage at Irving Plaza for their hometown show along the Half Alive Give Me Your Shoulders tour.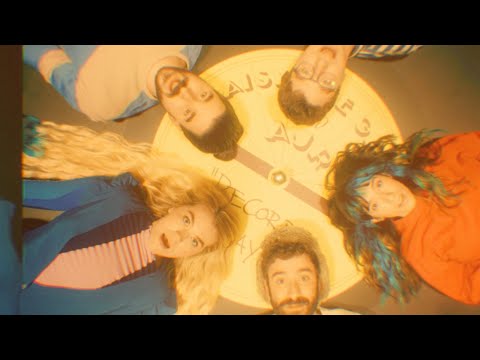 Daisy the Great performed in New York City's Irving Plaza ahead of Half Alive
Despite the rain/snow mixture, half an hour before doors opened, the line for this concert completely wrapped around the block. Some fans waited near Union Square while others huddled under black awnings and ill-placed scaffolding.
For some Daisy the Great fans, the wait was worth it. According to Dugan, this sold-out Irving Plaza performance was the group's largest New York show to date. As the opening act, the four-piece band took the stage ahead of Half Alive, receiving plenty of snaps, claps, and head-bopping from audience members.
The indie group sported a different music style than Half Alive. Still, Daisy the Great warmed up attendees with an energetic, exciting setlist. Their songs were filled with tight harmonies, instrument switching, and impromptu "I'm a Little Teapot"-inspired choreography. 
Additionally, Daisy the Great surprised fans with tracks included on their soon-to-be-released album, as confirmed by Walker. Even if they were unknown to the audience, these unreleased songs had people dancing like they were wearing vintage dresses that fell just below their knees.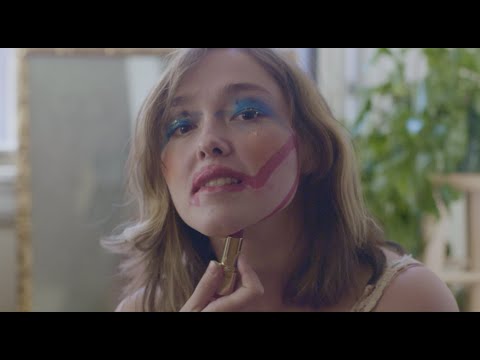 Daisy the Great performed new song, 'Cry in the Mirror,' releasing on March 11
There's no official release date for Daisy the Great's "Aluminium" or their song about "the end of the world." However, the band previewed one track scheduled for a March 2022 release. It even came with an intro from Walker and Dugan. 
"Did anyone cry today," Walker asked the audience, supposing she would cry after running off the Irving Plaza stage. "Do you ever take a selfie when you cry?"
One attendee related to that sentiment, especially when Walker mentioned a collection of crying selfies. With lyrics about an internet-based self-diagnosis, Daisy the Great surprised concert attendees with a live version of their to-be-released song "Cry in the Mirror."
"Cry in the Mirror" debuts on most major music platforms on Friday, March 11. Until then, already-released songs by Daisy the Great are available for streaming.
Source: Read Full Article