NCIS: LA is coming to an end and fans can expect a lot of surprises and satisfying conclusions. But – due to the nature of an ensemble – there are some arcs that never get closure, and star Medalion Rahimi has shared for which ones viewers may have to turn to fanfiction.
The actress stars as NCIS Special Agent Fatima Namazi, who was assigned to the Office of Special Projects Team in Los Angeles, California. Over the course of the last few years, she has become a beloved character, and viewers were introduced to her parents – and the potential for an office romance.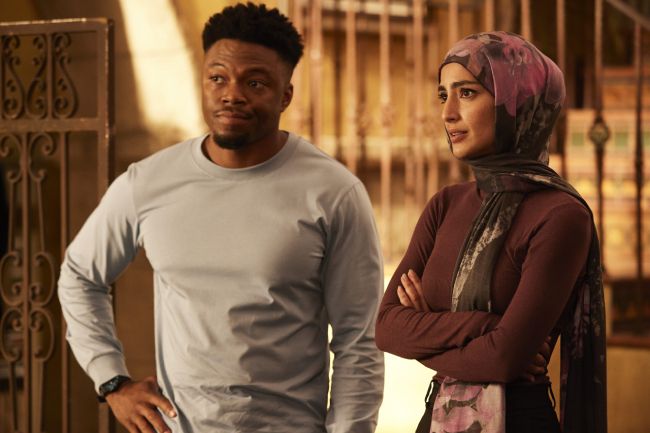 Medalion would love for fans to see their relationship 'fully wrap up'
"I would have loved to see her interact with [her parents] more," Medallion told HELLO! when asked if there were any storylines she wishes we had seen play out on screen if there was only more time, before teasing: "There was this inkling of a relationship, a romantic relationship, but we didn't really get to see it fully wrap up… but it seems like things were turning out well for her in that department."
Fans began to see the potential for an office romance between Fatima and Devin Roundtree, who joined the team full time as a field agent after completing his FLETC training.
He quickly grew close to his colleagues, and built a special bond with Fatima, so much so that fans saw the connection between the pair and the official social media accounts began calling them 'Foundtree.'
As for the last day on set, there were a lot of tears – and many of them from Medalion!
Exclusive: Has Buck died on 9-1-1? Oliver Stark breaks down devastating season six spring premiere
MORE: NCIS: LA's Eric Christian Olsen's forgotten role alongside Anne Hathaway – all we know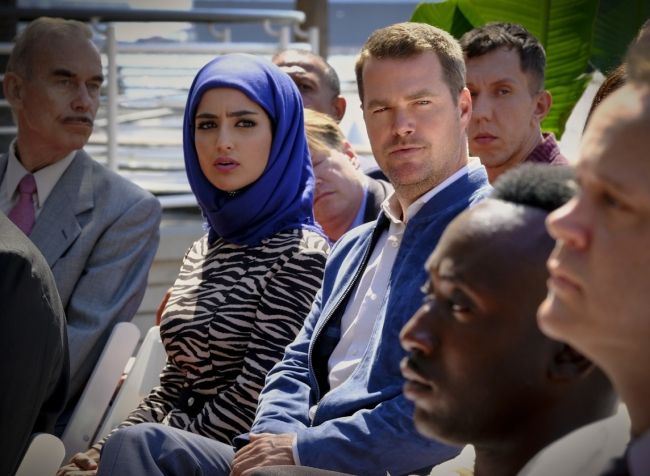 Fatima and Agent Callan together
"There are lots of tears, I think I was one of those people [who cried the most,]" she shared, revealing that the tears were of joy and celebration.
"We really had fun on the last day. Honestly, I think that everyone feels good about it and you know, we came out on top so I think everyone should be really proud."
NCIS: LA will finish with season 14 in May. Amy Reisenbach, president of CBS Entertainment confirmed the news in a statement which read: "For 14 seasons, NCIS: Los Angeles has been a stalwart of our lineup with characters who were a joy to watch. It's no surprise this show succeeded as a global franchise.
"From Day 1, the cast, producers and crew were amazing Network/Studios partners, and their teamwork, talent and spirit vividly came through on the screen."
Read more HELLO! US stories here
Like this story? Sign up to our newsletter to get other stories like this delivered straight to your inbox.
Source: Read Full Article