First, there was "Extreme Couponing." Then there was "Extreme Cheapskates." Now, TLC has brought us "Extreme Sisters." This new series follows the lives of five pairs of conjoined sisters — though unlike literal conjoined twins like "Abby & Brittany," these sisters are not attached at the hip physically, but rather … spiritually! TLC announced the show in a press release, writing, "Some sister bonds are closer than others, but these siblings take their obsession to the extreme." And indeed, the sisters deliver. One pair goes to the bathroom together and even shares the same boyfriend, while another sleeps in the same bed with her sister — and her sister's husband. Awkward!
The series premiered this past April and aired for eight episodes, per TLC. With such a short season, fans of the show are aching for more. "Will there be more??" one fan asked on Reddit. "… I can't get enough of this dumpster fire. I need more." Here is everything we know so far about "Extreme Sisters" Season 2.
Will there be a Season 2?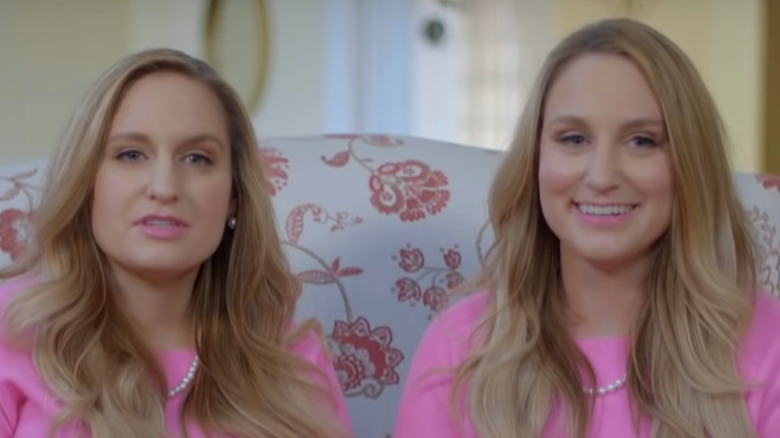 Unfortunately, nothing official has been announced regarding Season 2 of "Extreme Sisters." This makes sense, considering that the last episode of Season 1 only aired on June 13. Fans on Reddit, though, think Season 2 is more likely than not. "They're definitely setting it up as if there were a season 2," one fan wrote on the "Extreme Sisters" subreddit. "All of the storylines ended on end-of-season cliffhangers," they added. So unless this turns into a "My So-Called Life" situation — where the season ended on a cliffhanger and then got canceled — it seems highly probable that there will be a Season 2.
TLC announced its slate of fall programming at the end of August, per The Futon Critic. "Sister Wives," "1000-lb Sisters," "7 Little Johnstons," "I Am Jazz," "The Family Chantel," and "My 600-lb Life" were among the returning titles, but "Extreme Sisters" was nowhere to be found. Perhaps fans will have more luck in the spring. We sure hope so!
Who will be on Season 2?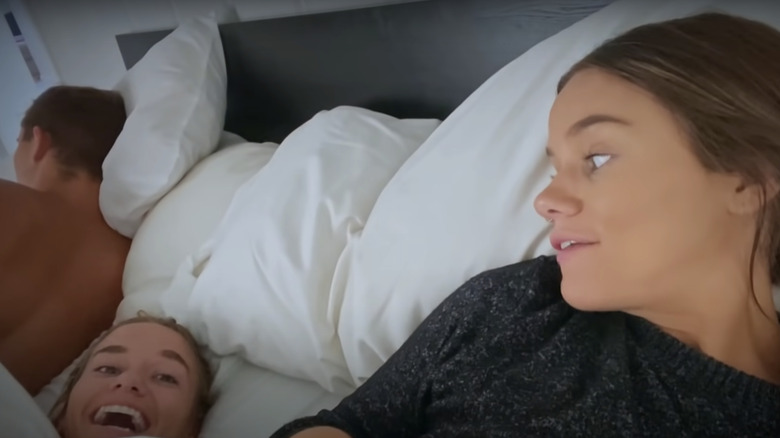 If other TLC shows like "90 Day Fiance" are any indication, Season 2 of "Extreme Sisters" would likely feature some returning cast members from Season 1 alongside some brand new faces. Per Discovery, Season 1 featured sets of sisters whose obsessive relationships with one another manifested themselves in different ways.
Anna and Lucy — who also appeared on "Botched" — try to live their lives as one singular entity, eating the same foods, going to the bathroom together, and even sharing the same boyfriend. "I don't mind that he comes over to kiss Lucy, because then he's going to kiss me," Anna told the New York Post. The 35-year-old identical twins are also popular YouTubers, with more than 100,000 subscribers.
Brooke and Baylee have a similar attachment. These two sisters sleep in the same bed — even though Brooke is married with a child! "The longest we've been apart was when I went to college," Brooke told the New York Post. "I stayed for a semester and I could not do it." Brittany and Briana are identical twins who married a set of identical twin brothers. They all live in the same house, and although they are not all intimate together, they do parent their children together. "That is something that we are working out as far as what our children will call the two moms and the two dads," Brittany told the New York Post. Different strokes!
What will happen on Season 2?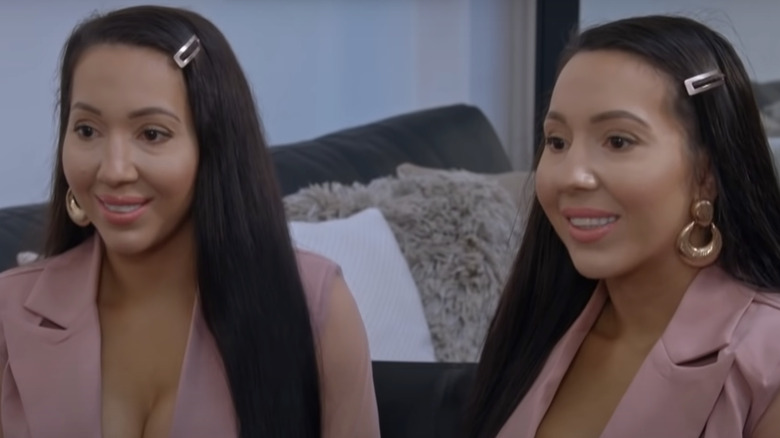 It's likely that Season 2 of "Extreme Sisters" would continue expanding upon the storylines brought up in Season 1. Anna and Lucy were both trying to have their partner Ben get them both pregnant at the same time, even visiting a fertility doctor to see what their chances were. "In my life I haven't seen anyone sharing a partner and wanting to get pregnant at the same time," the doctor said in a confessional. "So yeah, I was a bit shocked …"
The show also highlighted the strain Brooke and Baylee's close relationship has on Brooke's husband, Denver. "You knew what you were getting into when we got married," Brooke told Denver on the show. "I disagree," Denver replied, looking straight into the camera. "… I didn't know she was going to be living at our house." Baylee sleeping in bed with them was also a point of contention. "This bed's big enough for all three of us," Brooke said. "That's not the point," Denver replied.
Will any of these storylines be resolved? What new struggles will come up? Fans of "Extreme Sisters" can't wait to find out and neither can we!
Source: Read Full Article