Love will have to wait. CBS is delaying the upcoming season of Love Island due to coronavirus (COVID-19). Season 2 of the reality-based dating show was due to premiere May 21. Deadline reports that the network is still planning to move forward with another season, which is a spinoff of the U.K. hit of the same name. 
'Love Island' Season 2 might be filmed in the U.S.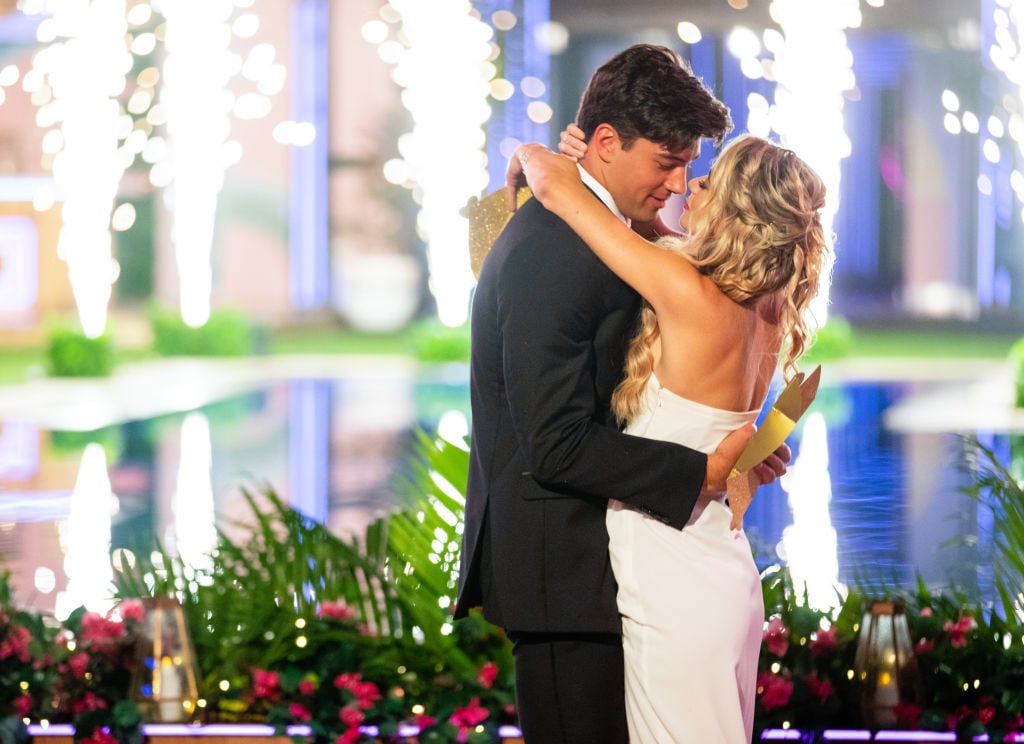 Season 1 of Love Island, which features a group of singles living on an isolated island, premiered in the U.S. in July 2019. The show was filmed in Fiji. Now, with the coronavirus pandemic a major concern, CBS and ITV Entertainment are reportedly looking at other locations for season 2, including domestic options. 
When it is safe for television production to resume, Love Island producers say that they can get things up and running without much delay.   
"Once the switch is turned on, we can get it to air very quickly," ITV America CEO David George told Deadline in March. "As of right now, we're not particularly worried, because it's quick turn, it makes sense. We're trying to get it as ready as possible so when [CBS] says 'go', we're ready, location-wise, build outs, casting."
Unlike many reality shows, Love Island basically airs in real time. So once the cast arrives at the filming location, new episodes will be available to air almost immediately.
'Love Island' U.K. won't return until 2021 
Fans of the original Love Island are also in for a disappointment. The upcoming season of the ITV show, which was supposed to air this summer, is on hold. New episodes won't air until 2021. 
"We have tried every which way to make Love Island this summer but logistically it's just not possible to produce it in a way that safeguards the wellbeing of everyone involved and that for us is the priority," Kevin Lygo, ITV's director of television said in a statement.
"In normal circumstances we would be preparing very soon to travel out to the location in Mallorca to get the villa ready but clearly that's now out of the question," he added.
Where to stream 'Love Island' 
If you missed out on Love Island's U.S. debut last summer — or if you just want to relive the drama — you can stream the entire season on CBS All Access. 
Fans of the U.K. version can get their fix on Hulu or BritBox, which both have all six seasons of the show available to stream. Hulu also has two seasons of Love Island: Australia.
Love Island features a group of singles who are paired together as couples during an initial coupling ceremony. They then participate in a variety of challenges and activities together. But to keep things interesting, new singles regularly arrive on the island, resulting in a shuffling of partners. Single people are sent home after re-coupling ceremonies. Plus, viewers can vote cast members they don't like off the island. The final couple remaining wins a $100,000 prize.
Read more: Two 'Love Island' Cast Members Have Died Tragically This Past Year and Fans Want Answers
Check out Showbiz Cheat Sheet on Facebook!
Source: Read Full Article