"After I have sex with a guy, I will rip their heads off," Jenni "JWoww" Farley says in the opening credits of Jersey Shore. Today, Farley is celebrated as Reality TV Royalty along with her fellow cast of Jersey Shore. In the 10 years since Jersey Shore premiered on MTV, these are the four "JWoww" moments Jersey Shore fans can't forget.
Jenni' JWoww' Farley rallies around 'Snooki' after she gets punched at Beachcomber
In the debut season of Jersey Shore, Nicole "Snooki" Polizzi got punched in the face at the Beachcomber Bar and Grill. A drunk patron, Brad Ferro, hit Polizzi after she confronted him.
Before Ferro hit Polizzi, her friend purchased a round of shots for her and the Jersey Shore roommates. Drunk, Ferro picked up the shots and started distributing them to his friends. When Polizzi addressed him, Ferro struck her.
Before that night at Beachcomber, Polizzi was an outcast in the house. Farley and the rest of the roommates judged "Snooki" for her drunken first night, but when a stranger attacked Polizzi, Farley and the rest of the roommates were at her side.
Farley and Sammi "Sweetheart" Giancola escorted Polizzi to the bathroom to comfort her and clean her up. When they got back to the shore house, Farley told Polizzi she was part of the family.
Ironically, the night she got punched is one of "Snooki's" favorite Jersey Shore memories. It's also the night that started "Snooki" and "JWoww's" friendship.
'JWoww's line: 'You can stay and get your a** beat'
During the early seasons of Jersey Shore, the tension between Angelina Pivarnick and the rest of the house was palpable. But there was no greater feud than the one between she and Farley.
After leaving season 1 early, the Jersey Shore cast had a hard time considering Pivarnick part of the family. While they were living in Miami to film Jersey Shore Season 2, Pivarnick tried to make amends with her roommates.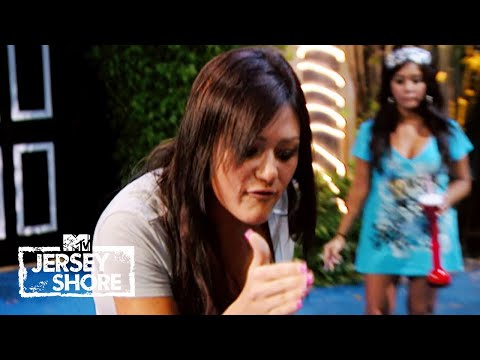 "I don't wanna fight with you guys," Pivarnick said in an episode of season 2. But at that point, Farley had gotten wind of the trash-talking Pivarnick did after leaving the show.
"You ran your mouth to my best friends," Farley told her. Pivarnick replied: "I'm going to be here forever."
Then, Farley delivered her iconic line: "You wanna get your a** bet, you can stay and get your f******* a** beat, [or] you can stay and get your f****** a** beat."
Jenni 'JWoww' Farley's backhanded punch to Mike' The Situation' Sorrentino
Yet another iconic moment from the first season of Jersey Shore is when the roommates took a trip to Atlantic City. When Mike "The Situation" Sorrentino refused to walk Farley back to their suite, things started to get heated.
"He kicked me out of the club," Farley explained Vinny Guadagnino. "I kicked you out of the club?" Sorrentino questioned. Then, Farley delivered a stiff-arm, backhanded swing that connected directly with Sorrentino's jaw.
According to a former story producer for the show, Farley had feelings for Sorrentino at the time. They said Farley's feelings, along with alcohol, motivated her to hit "The Situation."
The infamous 'Jersey Shore' note
Ronnie Ortiz-Magro broke his only rule — "never fall in love at the Jersey Shore." He and Giancola hit it off early on in season 1, but their romance took a turn in Jersey Shore Season 2.
Giancola and Ortiz-Magro were on-again-off-again while in Miami, and it hurt Farley and Polizzi to see their friend get mistreated. So, they wrote the now-infamous note to tell Giancola about Ortiz-Magro's actions, which included putting "his head in between a cocktail waitresses' breasts."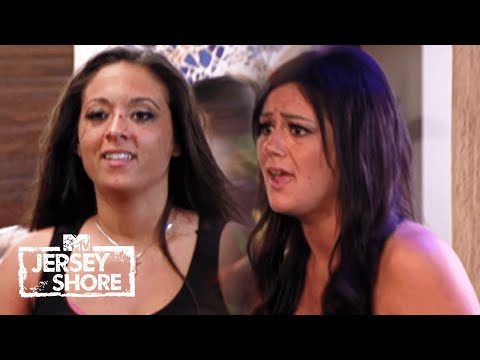 In one of the most iconic scenes in Jersey Shore history, Farley dictates as Polizzi types up the note at a Miami cyber café. They placed the note among Giancola's things for her to find. Little did they know they would start a war in the house. 
Later in the season, Farley and Giancola get into a physical argument about the note — yet another iconic moment in Jersey Shore history. To date, Giancola has forgiven Polizzi for the note ordeal, but not "JWoww."
Source: Read Full Article