Steve Carell's new comedy series, Space Force, premiered on Netflix on May 29. And after diving into the hilarious first season, viewers are wondering if the show will return for Season 2. Here's what we know.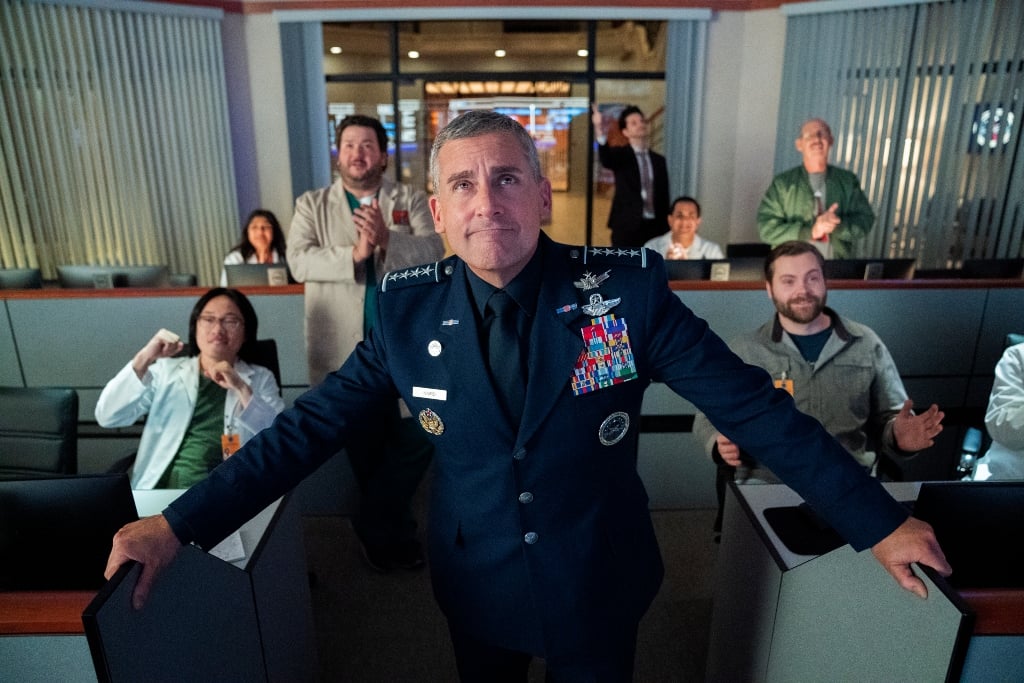 'Space Force' comes from the team of 'The Office'
Steve Carell and The Office showrunner Greg Daniels have teamed up once again for Space Force. The series was inspired by the U.S. government's real-life Space Force military initiative.
"The notion of this new military entity was funny to me," Carell told Entertainment Weekly. "It seemed like something that had never been explored before. Obviously, because it hadn't existed, because we'd be developing our show as the actual Space Force was being created, there were no parameters, there were no rules. It was a blank sheet of paper, and that was intriguing."
The comedy series stars Carell as the Air Force general tasked with establishing this new branch of the military. The show also stars Lisa Kudrow, John Malkovich, and Diana Silvers.
RELATED: 'Space Force': Why Lisa Kudrow Felt Embarrassed After Learning What the Show Is Based on
Will there be a Season 2 of 'Space Force'?
Space Force hit Netflix on May 29 with a 10-episode season. The finale left viewers with a major cliffhanger, which is why many are wondering if the series will return.
As of now, Netflix hasn't announced any details about Season 2, which is understandable, given how recently the show premiered. The streamer will probably wait and see how well the show does in terms of viewership and buzz, and then make a decision on whether to renew it for another season.
And, if Netflix does decide to bring the series back, it will probably be a while before fans get a second season. Due to COVID-19 safety measures, all TV and film productions are on pause, which means the series wouldn't be able to start filming until restrictions are lifted. So, even with a renewal, Season 2 wouldn't premiere until late 2021, or sometime in 2022.
Showrunners are ready for a second season
When talking to Digital Spy, Daniels noted that Netflix hasn't confirmed a second season of Space Force. But he admitted that writers are already mapping out another season.
"Technically, it's a wait and see," said Daniels. "We have some writers already plotting out what we're going to do just so that we don't waste any time. But we haven't got a pickup quite yet."
In an interview with Entertainment Weekly, Carell also revealed that he's ready to work on Season 2 if it's picked up. And he confirmed that he plans to bring in fresher, funnier storylines for General Naird.
"If we do come back for another season, we're thinking about plot lines and where we'd go from there," said Carell. "For General Naird, I always want to look for some new opportunities for him — and the odder and more surreal, the better to see how he might deal with some of the stresses and strains of his job. That's something that I'm kicking around at this point."
So, as of now, it looks like the fate of Space Force lies in the hands of TV executives. Until a renewal is announced, fans can continue to dive into the first season, which is currently streaming on Netflix.
Source: Read Full Article