Things might be heading south for NeNe Leakes and her husband, Gregg, once again.
The Real Housewives of Atlanta star recently raised concern surrounding her marriage and fans are beginning to think the couple is looking to call it quits.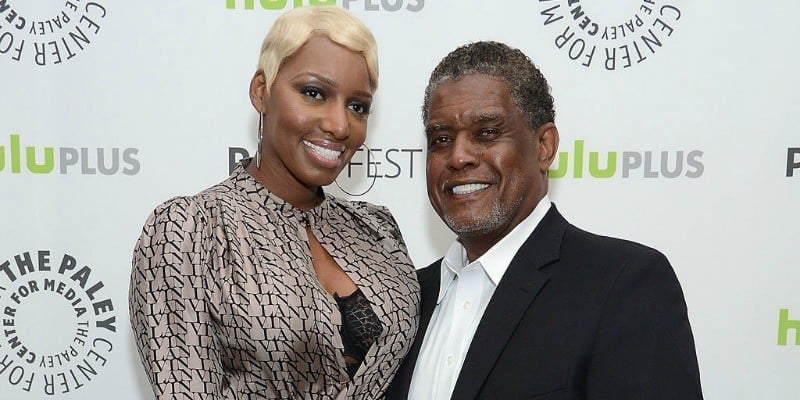 Though the Leakes' marriage looked to have been solid after remarrying in 2013, is the couple's relationship off-screen starting to suffer heavily?
NeNe Leakes' recent tweet had fans concerned about her marriage
This past week, NeNe Leakes had fans questioning her marriage to Gregg Leakes and made some believe that the couple was headed toward divorce.
On June 26, the reality star took to Twitter to ask followers for their advice on cheating.
Leakes wrote, "U find out ur husband/boyfriend been talkin on the phone regularly to 1 of ur female employees as 'just a friend' but u had no knowledge of it."
"Did he cross any lines?" she continued. "He said, we never talked sex! I just needed some1 to talk 2."
Leakes then concluded the tweet by adding that she was only "askin 4 a friend since y'all know EVERYTHING."
After tweeting it out, fans began replying back with concerns that Gregg Leakes was cheating on his wife.
"@greggleaks?!?" one fan wrote, tagging NeNe's husband Gregg Leakes.
Some fans asked if NeNe Leakes had suspicions about her husband's infidelity while others urged the reality star not to jump to conclusions until she knew for sure.
"You need to have that deep conversation with Gregg. Before you jump to conclusions. Communication is very important! But, actually, listen to what he is saying don't read anything into your conversation. Pray before you talk to him. Ask GOD to intervene!" a fan replied.
While NeNe Leakes has yet to comment on the divorce claims, the reality star has previously revealed that she once considered divorcing her husband a second time following the hardships due to Gregg Leakes' battle with stage 3 colon cancer.
On the RHOA reunion in April, Leakes revealed that she and her husband are currently sleeping in separate rooms in their home while they see a marriage counselor to work through their problems.
Some think Leakes was calling out her fellow co-star Porsha Williams
Since many find it unlikely that Gregg Leakes would cheat on his wife, fans are starting to believe NeNe Leakes' tweet was referencing her fellow co-star's dwindling relationship.
It was recently revealed that Porsha Williams had split from her fiancé and the father of her child, Dennis McKinley.
Earlier this month, fans began speculating there was something going on within Williams' relationship after they noticed the reality star had unfollowed McKinley on Instagram. 
Back in May, rumors began circulating that the businessman had cheated on Williams with WAGS Atlanta star Sincerely Ward.
However, Porsha Williams re-followed her fiancé after he strongly denied those accusations.
"These false and slanderous allegations against me are made solely to damage my reputation, jeopardize my ongoing businesses, and negatively impact my family," he told E! News. "My attempts to ignore this slander have only empowered Latasha Kebe (aka Tasha K.) to create more false accusations. I am currently taking legal action—and am currently being represented by Michael T. Sterling of Dreyer Sterling, LLC."
Soon after speaking out against the cheating allegations, Dennis McKinley found himself at the center of more cheating accusations that many believe was the final straw for Porsha Williams.
After NeNe Leakes shared her tweet, many fans began to speculate that the reality star was referencing Williams' as a way to "throw shade."
Since Williams and Leakes are no longer on the best of terms after their falling out during the Season 11 reunion episode, many wouldn't be surprised if NeNe Leakes was trying to get a rise out of her co-star.
"This shade towards @Porsha4real guarantee and I will not even answer this messy crap. Really," the user tweeted.
Neither NeNe Leakes or Porsha Williams have yet to comment on the situation.
Source: Read Full Article