The NFL player also opened up about falling asleep on his first date with wife Kylie after meeting on Tinder
Jason Kelce may be an NFL super star but he still had to pay a hefty fee to get his daughters tickets to the Super Bowl.
In the new documentary Kelce, which follows the Philadelphia Eagles center's life on and off the field during the 2022-2023 season, Jason and his wife Kylie get candid about how expensive it was for their daughters to see their dad play.
"Alright, I'm doing the maximum amount of tickets that you can purchase, because that's the amount we were counting for," said Kylie, 31, who then realized it would be over $50,000 for the tickets.
"It's a lot of money," responded Jason.
"We're paying almost $4,000 for a f—ing kid who is not going to sit in a seat to watch her dad play in a game. That's bananas," added Kylie.
Jason then asked Wyatt, 3, if she would like to go to the Super Bowl. While she initially said no, she then points to her baby doll.
Waiting for your permission to load the Instagram Media.
Instagram Media Unavailable
"My baby wants to go to the Super Bowl too," said Wyatt, which got a laugh from both parents.
The couple also opened up about their hilarious first date fail after the pair met on Tinder.
"Jason won't let me lie about this," said Kylie. "We met on Tinder."
Kylie didn't even know she had matched with a football player.
"None of his pictures showed Eagles football," she added, claiming that her friends did think he looked "kind of familiar."
While Kylie thought that he might be a catfish, she said it would've been "hilarious either way".
The pair met for drinks, and Jason said that "right away when she walks in the door, the most beautiful woman I've ever seen," also adding that it was "very much like love at first sight."
However, the date took an un-romantic turn, when Jason fell asleep.
"Forty-five minutes later, he fell asleep at the bar, like just out, like asleep asleep," recalled Kylie.
"Not the best first impression for me," noted Jason.
"The next day, he called and was like, can we try that again?" said Kylie, who added that he "did much better" the next try.
The pair got married in 2018 and share daughters Wyatt, Eliotte, 2, and Bennett, who was born in February of this year.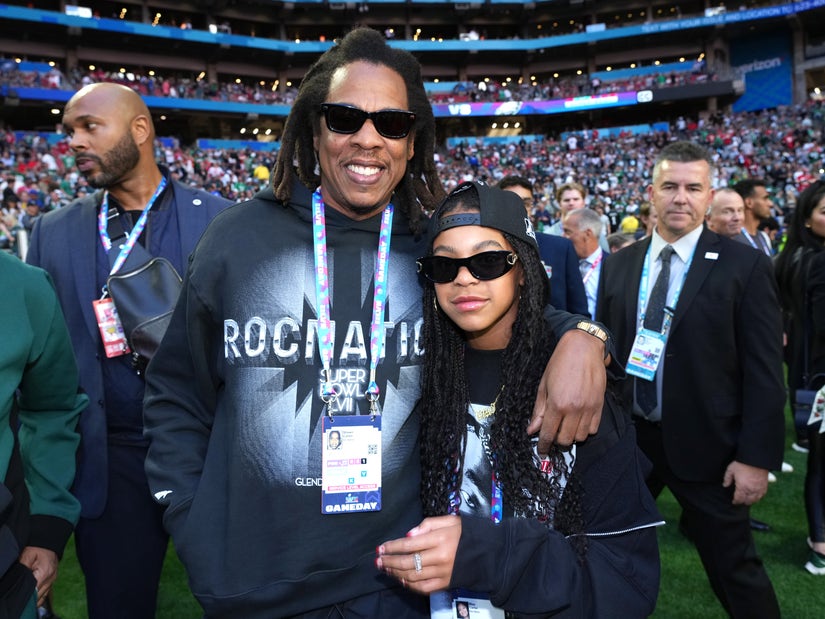 Source: Read Full Article